Hi,
I have an update related to the moderation UI and it's based on the feedback that many of you have sent me over time:
the UI supports basic moderation now
you can hide and publish the comments (previously you could only hide them)
you can permanently delete comments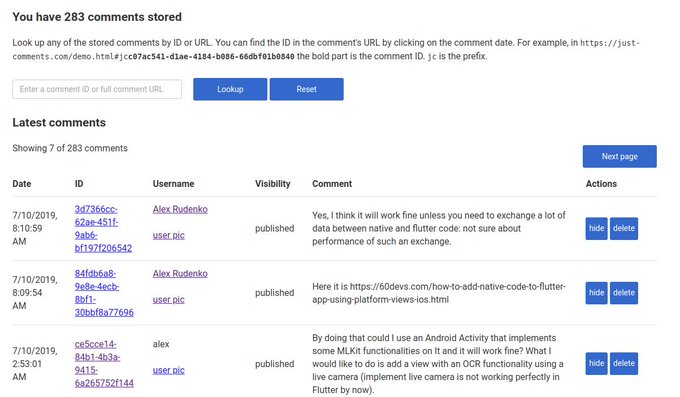 I have also improved the usability of the lookup field. Previously, you had to enter the exact comment ID. Now it's possible to paste the comment URL and the UI will figure out the ID on its own.
The end-goal is to give you the possibility to edit content! Stay tuned!
Best regards,
Alex
follow: blog | twitter | github | indiehackers